Our Staff
Paul Demeda
CNP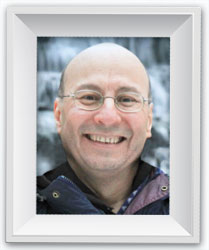 As a Certified Nutritional Practitioner, Paul has a passion for empowering people to consciously and holistically manage their health, while guiding them in a clear and engaging way.
For many years, Paul suffered from the debilitating effects of multiple chemical sensitivities. As a last resort, he turned to holistic nutrition in an attempt to assuage his symptoms. To his surprise and delight, his symptoms decreased and gradually disappeared. Convinced of the strong healing potential of holistic nutrition, Paul left a successful career in IT to carve a new path in the field of nutrition.
As a holistic nutritionist, Paul focuses on improving diet and nutrition, reducing negative environmental exposures, encouraging beneficial lifestyle choices, and proper detoxification. He specializes in working with people who are facing chronic health challenges, or who have experienced poor results from other types of health care.
Paul graduated with Honours from the Institute of Holistic Nutrition, where he is now an Instructor. Paul also presents seminars and workshops for the general public and for health professionals on a variety of health-related topics.